Have you ever noticed that peculiarly, a child is exhibiting delayed development and unusual physical characteristics? It is because there are childhood disorders–termed developmental disorders that affect the children. There are different types of developmental disabilities that create impairments in physical, language, learning, or behavior areas. For example, a child would not be socially active or avoid eye contact or react to a situation differently than others. These childhood conditions have a large impact on daily life and can last for a lifetime if there are no therapeutic interventions for the same.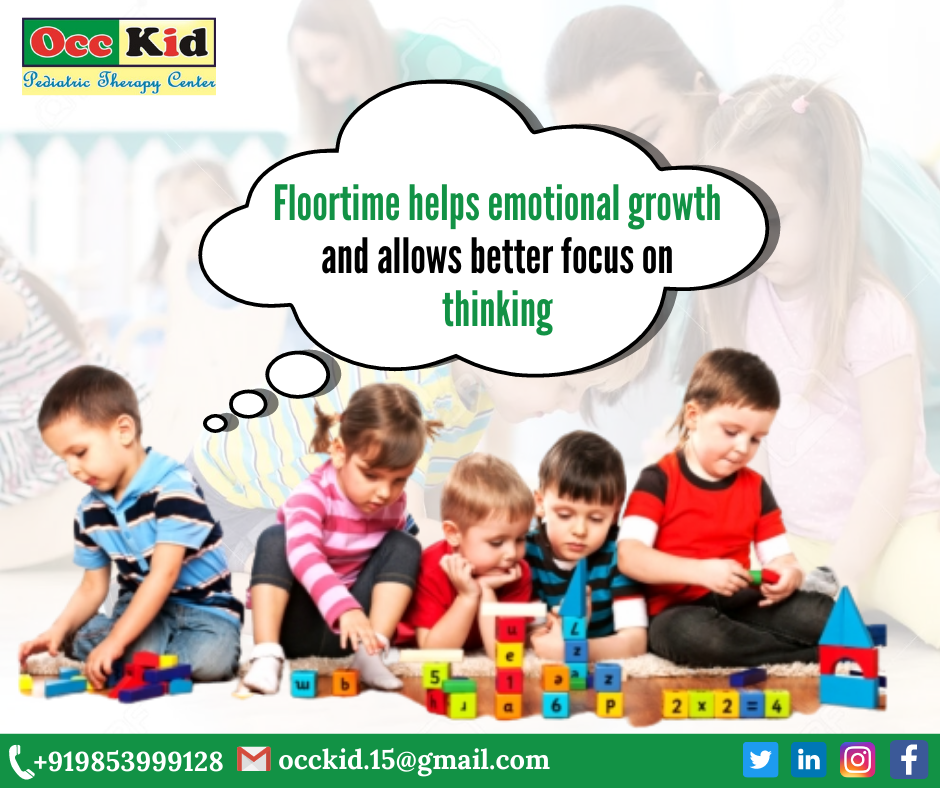 These types of developmental disabilities often affect multiple domains of the brain, cause of nature, and the extent of brain dysfunction. While these developmental disabilities in a child can be sometimes diagnosed at the time of birth–mostly, it is hard to identify anything until they have reached ages three to six. You would feel that compared to other children of their age, the child is not meeting his/her age-appropriate milestones or having issues with how they play, learn, speak, act or move. The extent of these disabilities ranges from mild to severe depending on the symptoms, however, acting early and bringing early intervention methods can help to ensure proper management of symptoms and can make a great difference. Sometimes the children exhibits regression in previous development due to seizure , Autism, and other neurological issues which also needs proper diagnosis and therapeutic intervention along with medical for executing proper development and seizing of further regression.
OccKid Pediatric Therapy Center provides all kinds of therapeutic services for different types of developmental disabilities. With our team of expert professionals, we bring the best interventions for your child to foster overall development and make them aware and independent in the world. We provide services for:
ADHD or Attention-Deficit/Hyperactivity Disorder is one of the most common neurodevelopmental disorders that is seen in children, characterized by inattention and unordered behavior with or without hyperactivity-impulsivity that would cause impairment in daily functioning. This means that children with ADHD may have trouble maintaining focus and attention towards something, controlling impulsive behaviors, or perhaps being overly active.
Autism or Autism Spectrum Disorder (ASD) is an umbrella term used to describe a broad range of neurodevelopmental disorders that are characterized by challenges with social skills, repetitive behaviors, speech and nonverbal communication, impairment in reciprocating social interactions, languid communication skills as well as the presence of restricted and stereotypical mannerisms.
Down's Syndrome is a genetic disorder in which a person is born with an extra copy of a chromosome that results in physical problems as well as intellectual disabilities. Depending on the severity of the disorder, the condition may cause lifelong intellectual affliction and developmental delays in affected individuals.
Developmental Delays are common conditions noted in the case of neurodevelopmental disorders. They refer to a child who has not acquired adequate developmental skills that are expected of them compared to children of the same age. Areas such as motor function, speech, and language, and cognitive and social skills are often where these delays are observed.
Cerebral Palsy (CP) is a group of disorders that affect movement and muscle tone or posture, resulting in impediments to a person's ability to move and maintain balance and posture. It is usually due to immature development of the brain and is the most common motor disability in childhood.
We also provide services for:
SLD (Academic Difficulties)
MR (Intellectual Difficulties)
Speech and Language Difficulties
Neuromotor Challenges
Communication Difficulties
At OccKid, your child will get the best therapeutic facilities that will minimize the difficulties faced by children with autism in their daily activities at different places and maximize their independence. If you believe your child needs an environment to grow and develop, then contact us today.
Stay tuned to our blog for more information regarding various types of developmental disabilities and information regarding autism, its therapeutic interventions, and our services. If you liked our blog, then kindly comment and share to make this information reach the maximum audience to create awareness about ASD. You can follow us on our social media handles to stay updated about us. Visit our website for more details or contact us via phone or email provided below.
Website: http://www.occkid.com/
Email: occkid.15@gmail.com
Mobile: +919853999128